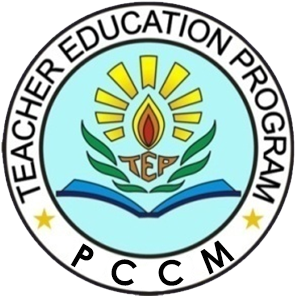 Bachelor of Secondary Education (BSEd) Major in English
Bachelor of Secondary Education (BSEd) Major in Mathematics
Bachelor of Secondary Education (BSEd) Major in Social Studies
COURSE DESCRIPTION
In accordance with the pertinent provisions of Republic Act (R.A.) No. 7722 otherwise known as the Higher Education Act of 1994, and in pursuance to the CHED and DepEd joint Enhanced K to 12 Transition Program and Curriculum within the frameworks of the 21st Century Philippine Teachers Education, National Development Goals and ASEAN Integration aligned with CMO No. 46 s. 2012 or the Competency-Based Quality Assurance System, Standards Outcomes-based Education and D.O. 42, s. 2017 also known as the Philippine Professional Standards for Teachers (PPST) thereby the Polytechnic College of the City of Meycauayan (PCCM) Teacher Education Program adopts and promulgates the following provisions guided by its vision-mission and goals.
Bachelor of Secondary Education with specializations in English, Mathematics and Social Studies will prepare students with the Philippine Professional Standards for Teachers (PPST) to keep pace with the demands of the local, national, and global competitiveness.
CHED Memorandum Order 17, Series 2012, provides the students with the opportunities to attend educational related tours; social awareness activities, and seminars such as PAFTE III, INSET and in-house review classes. Among the curriculum requirements in providing students with the best possible understanding of the key concepts on educational theories and practices on the essential components of the New Teacher Education Curriculum per CMO No. 30 s. 2004. The following are Field Study observations, which cover one hundred and two (102) hours in the duration of the program, and whereas the Practice Teaching covers three hundred (300) hours. These are supported with a Memorandum of Agreement (MOA) between the SDS (Schools Division Superintendent) and other TEIs (Teacher Education Institutions) to guarantee pre-service teachers get the maximum benefits and exposures from their experiential learning. BLEPT review classes are also administered to prepare students in meeting the demands and requirements of the course and to ensure high passing rate in the National BLEPT.
PROGRAM VISION
In response to the College's vision and in line with the Teacher Education Program's thrust to meet society's demand for competent and dynamic Bachelor of Secondary Education (BSE) graduates, the program envisions the students to gain relevant trainings applying the principles and methods learned in school and translated into real life teaching- learning experiences and the profession; thus, keeping abreast with the challenges of the local and global society.
PROGRAM MISSION
In pursuance to the College's mission, the Teacher Education Program empowers the students' transformative-holistic development through quality instruction programs, research and community-extension involvement in becoming productive members of society.